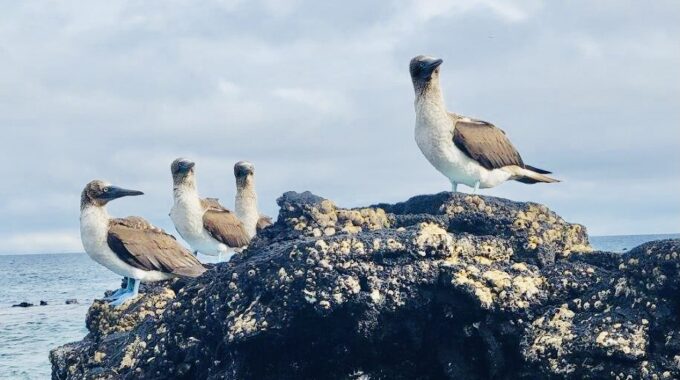 The Galápagos Islands – Part 2
The Galápagos Islands – Part 2
On my actual birthday, Lanie and I were on Santa Cruz island, which is part of the Galápagos National Park. That is where I met this huge Tortoise who took a particular interest in me and Lanie.
Turns out this wise Tortoise is over 130 years old! It had a special message for me on my birthday as I felt it communicate to me, "Don't worry about getting old. Look at me, I'm over a 130 years old. Alert, content and well."
I found that bit of insight quite timely and empowering.
FACING LIMITING BELIEFS
Going to a place like the Galápagos Islands is exciting but it can also give rise to limiting beliefs that have run their course and are ready to be released.
For one, these breathtaking islands are not necessarily easy to get to, especially in today's travel restrictions. That in of itself can make even the most experienced traveler feel anxious and overwhelmed.
Once you get to these amazing islands, that is when the real adventure gets started.
From the hikes to the snorkeling, there is a never-ending array of activities to indulge in, many of which are not for the feint of heart.
WE SURVIVED THE GALAPAGOS ISLANDS
For example, walking across uneven, razor-sharp lava rocks is not a literal walk in a park, even if it is part of a National Park. This experience was arduous and unplanned. Even the naturalist who was our guide that day said he had to put his heart back in his chest.
At the end of that particular day, several of us in the group, looked at one another with relief and exhilaration. We said in unison, "We Survived the Galápagos Islands!"
On such a trip when you exceed your own lofty expectations and unexpectedly go beyond your preconceived limitations, it enhances the experience tremendously. And this was the case for me.
Click here to read the conclusion of my three-part series from my epic adventures in the  Galápagos Islands.