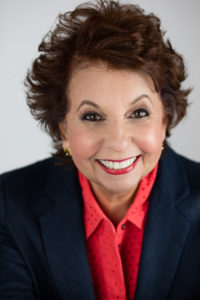 Joanie Marx is a three-time international bestselling author and renown Storytelling Magician™.
Joanie is the creator behind three groundbreaking online courses on UDEMY. Launched in 2022, each course takes you on a transformative journey through proven tips, techniques, and easy to integrate processes to immediately improve your overall well-being and enhance the quality of your life. 
She is also the author of the 2020 #1 Amazon International Best Seller, "In Spite Of…: How to Refocus & Renew Your Life™ In Spite of the Obstacles on the Path to Love & Happiness". 
"In Spite Of…" is the sequel to her first book, the acclaimed, #1 Amazon Best Seller, "Facelifts, Money & Prince Charming: Break Baby Boomer Myths & Live Your Best Life" . 
Joanie is also the co-author the 2021 Wall Street Journal and USA Today bestselling book, "The Experts Cure: How Entrepreneurs Are Changing the World".
Joanie currently hosts three engaging and empowering weekly video series, which launched in April of 2022 on her YouTube channel.  She is also a regular contributor to the popular online magazine, Sixty and Me.  You can read her inspiring articles here. 
HOLLYWOOD & BUSINESS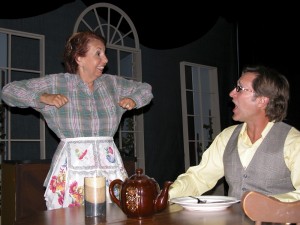 A pioneer and inspiring presence in both the world of Hollywood and business, Joanie has enjoyed over 30 years as a full-time character actress in Hollywood.
She has appeared in several national commercials, stage plays and co-starred in dozens of television shows, as well as co-starring in the Judd Apatow and Adam Sandler film, "Funny People".
Prior to her career in Hollywood, Joanie co-founded and sold a multi-million-dollar consumer product business.
A graduate of the University of California, Berkeley, with a degree in Psychology.
Joanie's additional education and training as an actor is extensive, and includes:
Joanie's Training and Skills

Larry Moss – Five Years in his Professional Class

Julliard School/UCLA – Professional Training

British American Drama Academy – Summer in Oxford

Patsy Rodenburg – Professional Voice Training

Stuart K. Robinson – Commercial Training

Ben Kingsley – Professional Film Training

Alan Rickman – Professional Film Training

John Barton – Professional Shakespeare Class

David Leveaux – Professional Theatre Class
REDEFINES WHAT IT MEANS TO BE A BABY BOOMER
A leading authority on refocusing and renewing your life, no matter your age, Joanie is on a mission to revolutionize the way all generations perceive love, aging, success, and happiness.
Far from the slow and elderly person that the 55 and older crowd has been portrayed as in the media, Joanie's role as an outspoken Baby Boomer Advocate is one where no acting is required.
She passionately walks her talk and her timely message, coupled with her inspiring career path, redefines what it means to be a Baby Boomer. 
ENAGING GUEST FOR PODCASTS, RADIO & TV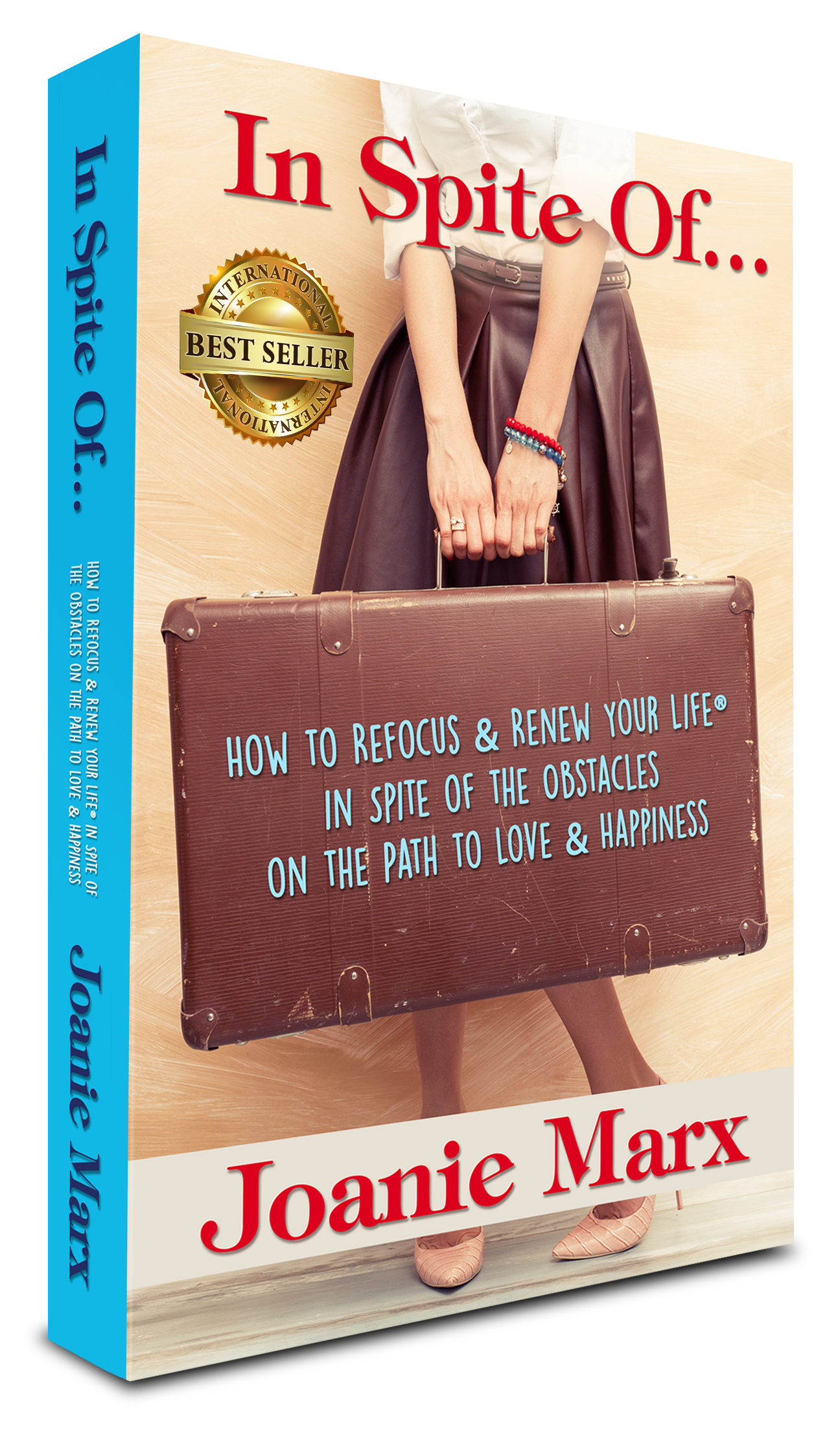 As a Storytelling Magician, Joanie is known for her paralleled storytelling, personable sense of humor and a no-nonsense approach to navigating life's most pressing issues.
Her vibrant and engaging personality resonates with a wide and diverse audience, making her not only the ideal choice for a keynote speaker and guest for radio and television. 
Book Joanie today for a keynote presentation, radio, television and podcast interview . 
ADVISOR & BRAND SPOKESWOMAN
Joanie is also a go-to-advisor and brand spokeswoman for companies looking to gain valuable insight into how to connect with and market to the coveted 55+ consumer.
Do you know of a brand exploring new opportunities to engage the 50+consumer on an emotionally relevant level? Or perhaps you work for a company seeking new and authentic ways to inspire their employees to shine in the spotlight when it matters most?
If so, call 1-818-317-4415 or email Joanie and schedule a complimentary consultation on how she can provide timely and profitable guidance on your next campaign to the 55 and over market, as well as explore having Joanie serve as your 50+ spokesperson.
In the meantime, feel free to review the additional information on this site, such as Joanie's blog. And be sure to visit Joanie on YouTube, Facebook , Instagram, Linked-In and IMBD. 
RAVE REVIEWS FOR JOANIE MARX
"Your ideas and personable approach for fostering interpersonal communication and teamwork is revolutionary. You tailored the workshop and exercises to the needs of our bank and played a huge role in bridging a gap between genders, generations, and cultures."
~ Alfred Munyan, Wells Fargo ~
"My mother saw you speak and said your story should be a sitcom. Out of all the speakers and performers, you were consistently the best. Thank you for being a part of our event."
~ Megan Titus – Event Coordinator & Co-Producer of V-Day, Los Angeles ~
"You have such a gift for turning complex and emotionally powerful subjects into unforgettable moments of laughter and inspiration that people can personally relate to. By bringing the audience in with you on your journey they not only resonate with your story, but they learn to connect with parts of themselves that can have a positively life-altering impact."
~ Isabel Storey – Co-Founder of Shine ~
RAVE REVIEWS FOR JOANIE'S #1 AMAZON BESTSELLING BOOK!
"Powerful and helpful in my own transformational journey!"
"Joanie Marx has taken a subject that, until now, has remained taboo. I am actually from the generation after the Boomers and I found Joanie's story to be powerful and helpful in my own transformational journey! The wisdom and insight Joanie brings to some really bottom line issues of self-acceptance and self-love, are priceless tools for those who are committed to a path of self-discovery."
~ Heather Powers, Singer/Songwriter/Transformational Coach
"New ways for baby boomers to examine their lives."
"In her trailblazing book, I am proud to say that my colleague, Joanie Marx, not only courageously bares her soul in telling her inspiring story, but she creates new ways for baby boomers to examine their lives. Facelifts, Money and Prince Charming doesn't pull any punches and exposes the media's myths about the 55 and over crowd. As her producing partner on the commercial project, The McGranny Secret, I challenged her to share her truth in creating her Drive Thru Make it Your Own® campaign and that is exactly what Joanie has done in her book.  With her own engaging style, Joanie reveals the truth about love, aging and creating one's own happiness as a baby boomer."
~ Loren E. Chadima, Award-winning Acting Coach and Producing Partner and Director of The McGranny Secret Campaign
"Rewrites the story of baby boomers."
"All actors – like all people – have a fascinating and inspiring story to tell. In her groundbreaking book, I am thrilled to say that a former student of Larry Moss Studios, Joanie Marx, not only inspires us to live our best lives, but she courageously rewrites the story of baby boomers by exposing the myths of our generation in a style all her own. Whether you're a baby boomer or you were raised by parents of this beautiful generation, this book will forever change the way you look at yourself."
~ Michelle Danner, Founding and artistic director of The Edgemar Center for the Arts
DRIVE-THRU, MAKE IT YOUR OWN ®: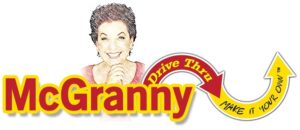 In late 2012, Joanie began rewriting the story of aging and breaking Baby Boomer myths through the popular character she created called, McGranny. It started out as an idea aimed at changing the perception for how Boomers are portrayed through the media, advertising and entertainment industries.
What unfolded from that initial idea became the Drive-Thru, Make It Your Own® advocacy campaign which turned into Joanie's #1 Amazon Best Selling book, "Facelifts, Money & Prince Charming: Break Baby Boomer Myths & Live Your Best Life". 
As Joanie has spoken about publicly and wrote in her book, McGranny isn't the voice of one person or even a single generation. She says, "The message of the Drive-Thru, Make It Your Own® advocacy campaign reverberates across all generations, most of whom will someday find themselves in the 55 and over crowd."
To reach the audience this message resonates with Joanie understood the importance of utilizing online and offline platforms that could distribute inspiring, humorous and thought-provoking content to reinforce the idea that Baby Boomers are a powerful and influential force to be admired, respected and genuinely honored.  Three spec-commercials were produced and filmed, showing a new and refreshing way Baby Boomers can be portrayed in advertisements.
These engaging and emotionally relevant commercials helped pave the way for Joanie to not only be brought on as a spokesperson and Baby Boomer advisor for major brands, including a hugely popular campaign for Zyrtec in 2015, but it has helped reshape the image of Baby Boomers around the world.
"You took my words and created a multi-dimensional performance with heart. You brought an abundance of life, passion and enthusiasm to the project." 
~ Sarah Chase – Lead Copywriter, Walter Thompson, New York ~
"You were a big hit for us."
~ Howard Lenn – Group Creative Director, Walter Thompson, New York ~
Book Joanie On Your Show
With refreshing honesty, and in an inspiring style all her own, #1 Amazon International Best-Selling Author, Entrepreneur, Actress, and Baby Boomer Advocate, Joanie Marx, will inspire and engage your show's audience by boldly addressing how to break The Seven Myths Myths of Love & Happiness™, and where to Refocus & Renew Your Life™. 
A renown Storytelling Magician™, Joanie is well versed in keeping an audience engaged throughout her segment. Relatable to multiple generations, she covers a variety of timely and relevant topics, making Joanie an in-demand guest for podcasts, as well as television and radio shows.   
[widgets_on_pages id="Renew and Refocus Your Life"]