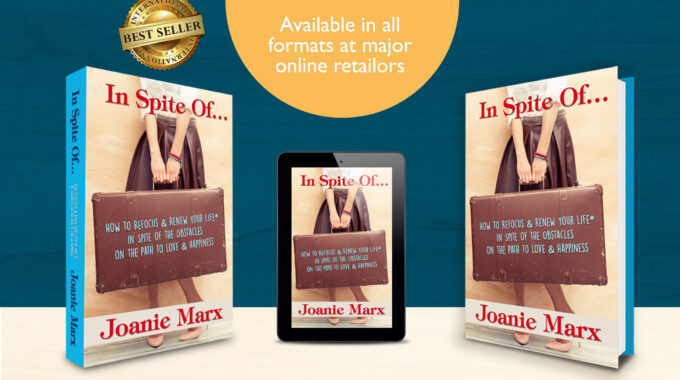 In spite of your achievements in life, do you remain curiously and even frustratingly unfulfilled? In spite of your efforts to create the life of your dreams, do you feel that love, youthful exuberance, and happiness remain devastatingly elusive?
If you can relate to these obstacles, you are not alone.
Whether you are a Baby Boomer or the child or grandchild of one, there is a good chance the inner beliefs you have about yourself were shaped by what I refer to in my #1 Amazon International Best Seller, "In Spite Of…" as The Seven Myths of Love & Happiness™.
After years of research and personal experiences with the seven myths, I kept seeing how deeply entrenched they are in people's lives. I decided it was time to update the myths for my new book, as I had originally introduced them in my first book, Facelifts, Money & Prince Charming, which was published in 2015 and went on to become a #1 Amazon bestseller.
Although I am very proud of what came of my first book, I was just scratching the surface of the importance the myths play in people's lives.
With "In Spite Of…", I dive deeper into what the myths are and how to break the rules that enforce them by carefully walking you through the Six Steps to Refocus & Renew Your Life®.
If you are ready to create the life you desire without emotional baggage weighing you down, I invite you to order your copy of my new #1 Amazon International Best Selling book and audiobook, "In Spite Of: How to Refocus & Renew Your Life® in Spite of the Obstacles on the Path to Love & Happiness". It is available at all major online book sellers.