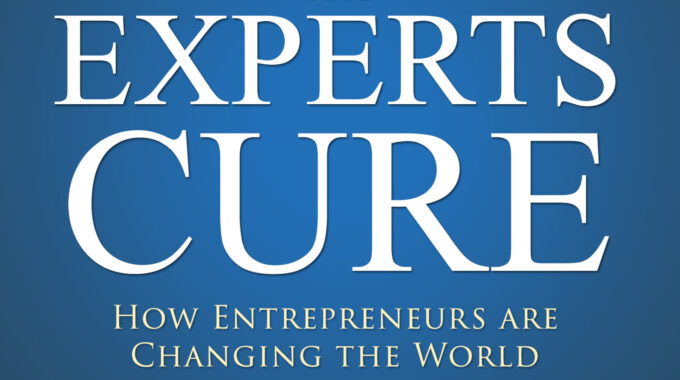 Review #1 for The Experts Cure
I wanted to thank everyone who follows my blog as well as my posts on Facebook and Instagram who took the time to order the new book, "The Experts Cure" and write a review for it.
As you may know my chapter starts off the book and is titled, "The Invisible Customer With All The Money®."  The book is already a #1 bestseller on Amazon and is climbing the charts on other major book lists.
Here is one of the reviews from Amazon:
"Rob Kosberg's 'The Experts Cure' is a treasure trove of sage advice – and a timely one at that!
As we slowly move out of the era of Covid-19 and return to better times (and I know we will) – those seeking practical guidance in the pursuit of happiness – while realizing their business plans or relating to plain life in general – can find cogent answers to both personal fulfillment and professional success.
This valuable gem of a book is a veritable Almanac of Inspiration. Joanie Marx's chapter, in particular, was engaging. I found myself constantly nodding in agreement with Joanie's insightful chapter on 'The Invisible Customer With All The Money®.'
It's quite true, sadly – those over 50 are portrayed in a highly distorted and very unflattering way by Madison Avenue advertisers. They think we're "over the hill" and "feeble" – and these myths are what we see in advertising media. It's time these outdated myths and false stereotypes are deleted from our society.
This chapter shows once again that Ms. Marx is America's No. 1 myth-buster! 'The Expert's Cure' was a great read and I highly recommend it."
Tom Schwartz
Attorney
*
To read my chapter, The Invisible Customer With All The Money®, and other chapters in the new, empowering anthology book called, "The Experts Cure: How Entrepreneurs Are Changing the World" visit Amazon. The link is in the comments.
*
Visit Amazon to purchase your copy of "The Experts Cure".