Is Your Show's Target Audience Between the Ages of 45 & 65?
If So, Joanie Marx Is the Ideal Guest for Your Television or Radio Program!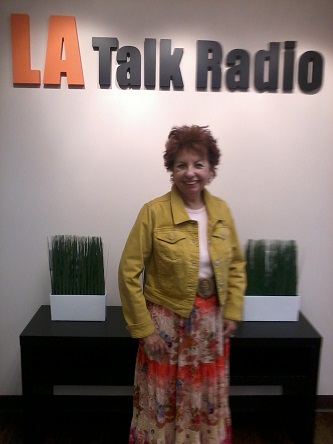 With refreshing honesty, and in a style all her own, #1 Amazon Best Selling Author, Hollywood actress, and Baby Boomer Advocate, Joanie Marx, will inspire and engage your show's audience by boldly addressing and breaking the myths Baby Boomers, and showing how to Refocus & Renew Your Life™.
Joanie reveals the secret for undoing the fears of being discarded, unseen and abandoned as we age. She also discusses who the Invisible Customer With All the Money™ is and how the media and advertising companies can better connect with the 50 and over consumer market.
Calling on timely examples from her career in the entertainment industry, as well as poignant and inspiring stories from her #1 Amazon best-selling book, "Facelifts, Money and Prince Charming: Break Baby Boomer Myths & Live Your Best Life", Joanie is that rare guest who can keep your audience dialed into her segment on your show while covering a wide range of inspiring subjects.
There are a wide variety of timely and emotionally relevant topics Joanie Marx can address with your audience. Based on the nature of your segment's theme, the subject matter will range from inspiring and humorous to thought-provoking and educational, and even a few concepts that are highly controversial.
No matter the subject or the demographic of your audience, one thing is assured; Joanie Marx will leave an indelible mark on the minds and on the hearts of all who hear her. 
POPULAR INTERVIEW TOPICS:
• Seven Baby  Boomer myths and how to break them – no matter your age. 
• The truth about age, sex and money that the media ignores and what can be done about it.
• The good, bad and ugly side of caregiving for our parents no one prepares you for.
• A behind the scenes look at age discrimination in Hollywood.
• The #1 thing Baby Boomers can do to remove the scars of abandonment.
WHY BOOK JOANIE MARX AS A GUEST?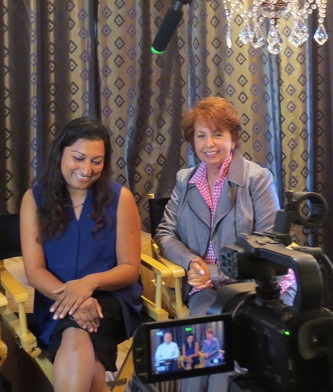 • With 30 years in front of the camera, and dozens of on stage performances in front of a live audience, Joanie does not freeze and knows how to hit her mark when the lights are on. 
• A master storyteller who is well versed in hooking an audience in 30-seconds or less and keeping them engaged throughout her segment. 
• Delivers emotionally intense and socially relevant information in a digestible form that both Baby Boomers and younger audiences can relate to. 
• Well trained in improvisational theatre, Joanie can easily adapt to any environment and effortlessly interact with the personality of the host and connect with any audience.
• Brings a personable sense of humor and no-nonsense approach to complex and often controversial subjects concerning Baby Boomers and younger generations.  
_____________________________________________________________________________________________
_____________________________________________________________________________________________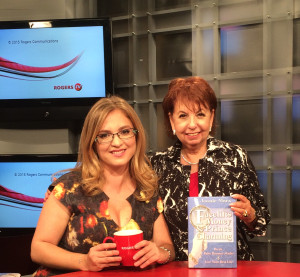 Joanie Marx and popular television host Barbara Balfour on the set of Ottawa Experts' Premier Season Episode entitled , "Making Friends After the Age of 30". Interview with Barbara took place live on September 15, 2015.