Joanie Marx is your guide to Refocus & Renew Your Life™

A leading authority on refocusing and renewing your life, Joanie Marx, is revolutionizing the way people of all ages perceive love, aging, success, and happiness.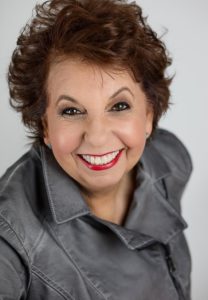 Joanie is the author of the acclaimed #1 Amazon Best Seller, "Facelifts, Money & Prince Charming: Break Baby Boomer Myths & Live Your Best Life" and the author of the soon to be released book, "Refocus & Renew Your Life™." 
A pioneer and inspiring presence in both the world of Hollywood and business, Joanie is a co-founder of a multi-million dollar consumer product company and has enjoyed over 30 years as a full-time character actress in Hollywood. As a Baby Boomer Adviser and spokesperson, Joanie advises companies on how to reinvent their brand and build lifelong loyalty with "The Invisible Customer with All the Money™." 
A master storyteller who is well versed in keeping an audience engaged with her inspiring take on timely and relevant topics, Joanie is a popular guest for television and radio shows, as well as podcasts.  
Is Your Company Ignoring The Invisible Customer with All the Money™?
Accounting for over 50% of all consumer spending, but with only 10% of ad dollars spent to connect with them, the 50 and over consumer is The Invisible Customer with All the Money™. 
With her engaging personality and unparalleled insight into the 50+ consumer market, #1 Amazon Best Selling Author, Hollywood character actress and respected Baby Boomer Advisor, Joanie Marx,  can transform and reinvent your brand with the 50 and over market.